Sell with the best in the Sacramento And Placer County.
We will help you negotiate and secure the best possible price and terms for you with honesty, loyalty and assertiveness. We know clients are depending on us to protect and guide them through high-stake transactions of buying and selling their homes. Our result-driven service is equally important to us as your experience and satisfaction. We offer the most cutting-edge back-end tools for agents in order to deliver the most positive client-facing experience to you.
A full-service experience.
38 Degrees Real Estate Team's proprietary Property Selling System was developed and has evolved over the past 16+ years to provide our clients with a consistent and proven method to:
Prepare your property for sale in the shortest period possible.
Price your property, based on current market conditions.
Get it sold quickly at the highest price possible.
How to sell like a pro!
If you're looking to sell your home, check out these 11 tips on how you can get the best possible price for your home in your area.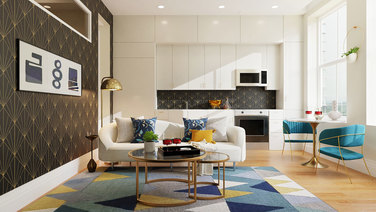 How to upsize into a bigger home
Free Seller's Guide
Comprehensive Real Estate
Seller's Guide
A few of our amazing clients.
"Looking for a home? Want results? Tired of being sold Dreams by those other Realtors? Well I'm here to tell you Pablo is your man he is great at what he does I've had the pleasure of doing business with him twice and I wouldn't use anyone else for Realty he goes hard to get you a home Works Non-Stop and gets quick results did I mention that he does VA loans also which are super hard to work with if you are really committed to getting a home for you and your family he will not rest until the job is done he is a bulldog when on the prowl for making your dreams come true really greatly appreciate him."
"We absolutely love working with Pablo. He helped my husband purchase his first home in midtown in 2017 and then 5 years (1 marriage, 1 dog, and 1 baby) later, he was able to help us sell that home for top dollar! Pablo is honest, efficient, dependable, and just the best. He goes above and beyond. He is a family man, and he put our priorities as a family first through the entire process. We moved to the east coast, but if we ever purchase a home in California again, we would not hesitate to call Pablo to find our dream home."
"Pablo represented us as our listing agent for a complicated probate sale. We live out of state and Pablo made a very emotional process easier than I could have imagined. His communication was phenomenal and it always felt like he was one step ahead. I cannot recommend Pablo enough."